Last week's UEFA Champions League showed everything of what soccer is all about, from the red cards, controversial penalty kicks to an amazing goal from
Marcelo
. Today's Champions League matchups features more familiar teams to the casual soccer fan. Manchester City finally ending their knockout stage drought going against one of the most storied Champions League team in Barcelona. Juventus under new manager Massimiliano Allegri will go against struggling Dortmund.. Which football heavyweights will come out of the draw and get to the second round?
Barcelona at Manchester City
Old friends battle it out.
Manchester City
: Hart; Zabaleta, Mangala, Kompany, Clichy; Fernandinho, Fernando; Nasri, Silva, Milner; Aguero.
Out: Touré (suspended)
Barcelona
: Bravo; Alba, Mascherano, Piqué, Alves; Iniesta, Busquets, Rakitić; Neymar, Messi, Suárez.
Out: Douglas (hamstring), Vermaelen (hamstring)
Ever since Manchester City acquired the funds to be relevant, they have been known to be a domestic team, winning the Barclays Premier League trophy twice over the course of five years but have struggled in UEFA play only being the second time in the knockout stage, getting knocked out last year by Barcelona.
This time Man City manager Manuel Pellegrini said he is ready
to take the challenge to Barcelona
. However, Manchester City will be without Yaya Toure for the round after a sending off against CSKA Moscow.
How important is he to Manchester City?
Without Yaya Toure this season Manchester City's record is 3-5-2 and can prove all the difference against Barcelona without the services of the Cote D'Ivoire international. The combination of Messi, Suarez and Neymar will be too much of the defense of Mangala and Kompany.
Manchester City Key Player: Sergio Aguero
Barcelona Key Player: Lionel Messi
Aggregate Barcelona 4-3
Dortmund at Juventus
Juventus
: Buffon; Lichtsteiner, Bonucci, Chiellini, Evra; Pogba, Pirlo, Marchisio; Vidal; Tevéz, Morata.
Out: Marrone (thigh)
•
Doubtful: Barzagli (ankle), Matri (thigh)
Dortmund
: Weidenfeller; Piszczek, Sokratis, Hummels, Schmelzer; Bender, Gündoğan; Błaszczykowski, Kagawa, Reus; Aubameyang.
• Out: Grosskreutz (thigh)
• Doubtful: Kehl (shoulder), Durm (flu), Kampl (undisclosed muscle problem)
Dortmund have the possibility of being the first club to win the Champions League while being relegated in their domestic league.
Once winners of the Bundesliga titles in 2010-11 and 2011-12 and UEFA Champions League runner ups in 2012-2013, Dortmund are not the same squad as two of their best players Mario Gotze and Robert Lewandowski left to greener pastures in Bayern Munich.
They also been rather unfortunate with injuries which seen at times key players such as Reus and Gundogan and Sahin all out.
While now 12th on the Bundesliga table they have a chance to prove themselves outside of Germany as they have a tough test in Juventus.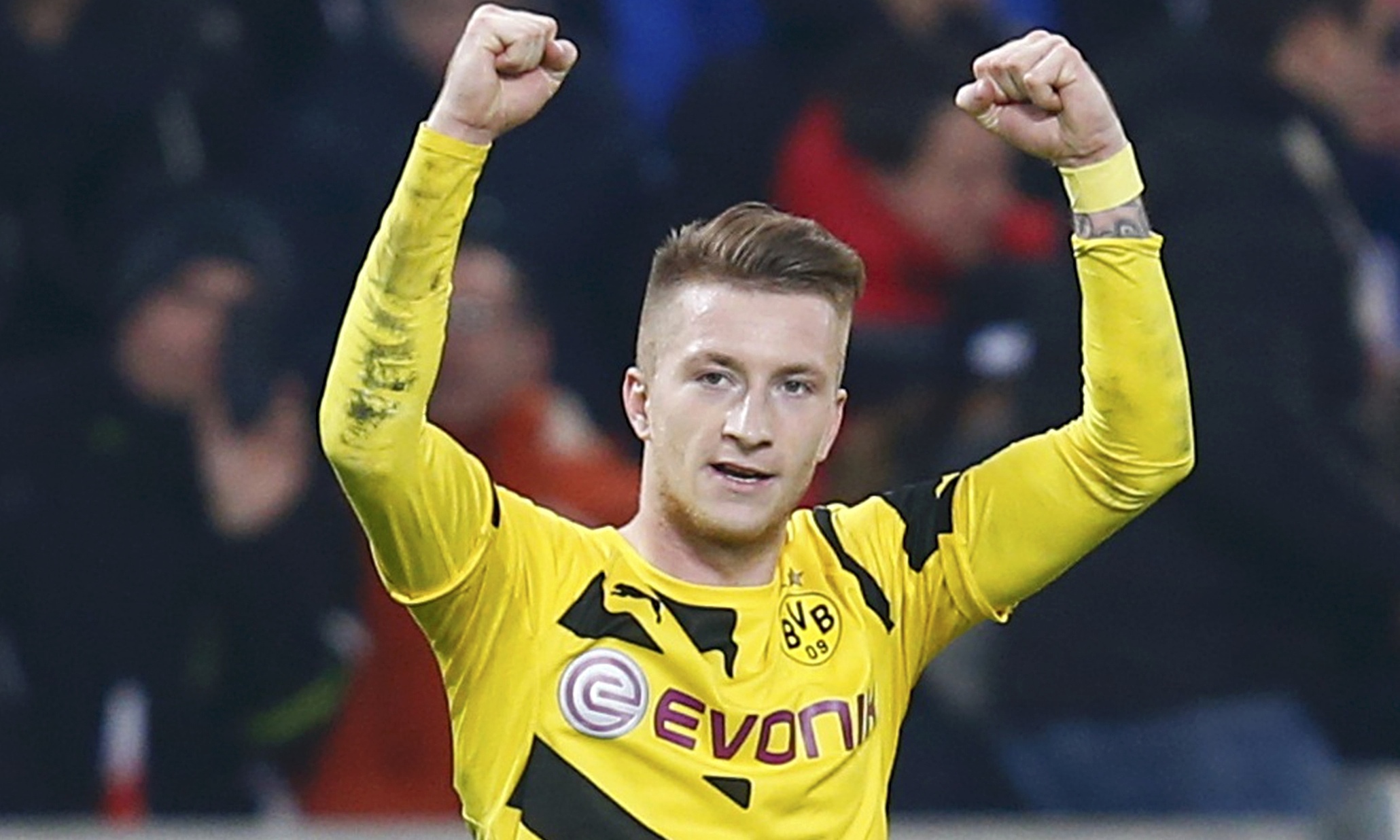 How far can loyalty reach you?
The midfield of Pogba, Pirlo,Marchisio, Vidal and even Pereyra can be argued as one of the best midfields of the world. Tevez and Morata are a deadly strike duo, and Bonucci and Chiellini are as tough as they come.
Marco Reus and Aubameyang will have to shoulder the attack for Dortmund but I fear they will not have much power upfront against the Italian giants.
Juventus Key Player: Paul Pogba
Dortmund Key Player: Marco Reus
Aggregate Juventus 2-2