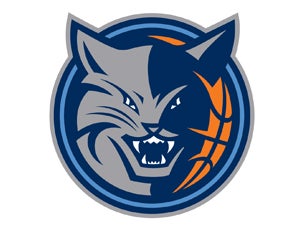 2012-2013 Regular Season Record: 21-61
Key Additions: F/C Cody Zeller (Rd 1, Pick 4), C Al Jefferson (3 years , 41 mil, 27.2 guaranteed), Gerald Henderson ( 4 yrs, 24 mil, 12 mil guaranteed), Steve Clifford (Head Coach)
Key Losses: F: Tyrus Thomas, Mike Dunlap (Head Coach)
Projected Starting Lineup: PG: Kemba Walker, SG: Gerald Henderson SF: Michael Kidd-Gilchrist PF: Cody Zeller, C: Al Jefferson
Key Backups: G Ramon Sessions, F/C Bismack Biyombo, G Ben Gordon, F Josh McRoberts
With a high profile signing and another top 5 pick, Can MJ and the Bobcats get back to the playoffs for the second time in franchise history?
Despite improving on their atrocious seven win record by 14, the Charlotte Bobcats were still among the worst in the NBA, lacking in talent and coaching. They weren't arguably the worst team in NBA history like they were in the 2011-2012 season but still is the laughing stock of the NBA and is it possible to rebuild with this team?
First, the Charlotte Bobcats did not have many players signed over the previous years that panned out, one being Tyrus Thomas. The athletic forward has had problems with injuries and confidence throughout his career and probably had his last stint of his NBA career. Mike Dunlap also got let go after his first year with the team after having problems with team chemistry and lineup rotations. Another clean slate(and another new jersey) the Charlotte Bobcats are looking to fly under the radar and sneak up the Eastern Conference.
Player Spotlight If the Bobcats are gonna get anywhere from rock bottom, Kemba Walker will have to be the answer.
While basketball fans were paying attention to other teams, Kemba Walker silently put up a very solid season, averaging 17.7 points per game, 5.7 assists and 3.5 rebounds per game on 42 percent shooting. The Bronx-born 23 year old has made excellent strides from his struggling rookie season in which he shot near 37 percent. Kemba Walker has shown flashes in what made him the NCAA player of the year in Connecticut, but the problems still lies in his ability to finish in the paint given his 6'1 frame. Kemba manages to suppress that weakness with an excellent mid range game in which he can pull up off the bounce with his quickness and anticipation. In this era of the point guards, it might not be realistic in Kemba Walker's career(and Bobcats' expectations) for him to ever be a possible all star in future, but can make improvements next season for the Cats' to take the next step.
Although not Derrick Rose and Russell Westbrook, Kemba Walker is able to get by regardless of his physical limitations, his amazing ball handling skills combined with his speed allows him to get anywhere on the court, his energy is infectious, he's durable(played all 82 games last season) and also has a decent three point shot at 32 percent. Areas the former UConn guard needs to improve is his passing, granted Kemba does not have much help and constantly plays with another point guard, but needs to balance being a passer and being a scorer in a more effective way. Given his size, he probably will never be a good defender but can be a terror picking off steals averaging 2 of them last season.
The Others
Is Big Al looking for a challenge or is he just in it for the money?
Al Jefferson enjoyed a fine couple of seasons for the Utah Jazz before cashing in on the Charlotte Bobcats averaging 17.8 and 9.2 rebounds in his final season. He has battled injuries throughout his career and is not the same player that got traded to the Timberwolves as part of the Kevin Garnett trade but is still one of the better centers of the NBA. Big Al can be what the Bobcats are missing in the post, but there is a little skepticism in the former high school draftee going to a bottom feeder team for a generous amount of money over a contender, does he have the ambition to win?
The fourth pick of the draft Cody Zeller enjoyed a fine two seasons at Indiana and is projected to fight with Bismack Biyombo to be the starting power forward. At 7'0 240, Zeller can run like a deer across the court and spread the floor out with his mid range game, extremely technical for a 21 year old, does he have the strength to hang and defend against the NBA big men?
Speaking of Biyombo, his defense is promising and his offense is offensive, with another coach, this might be his make or break year if we do not see any improvements.
Michael Kidd Gilchrist might be the worst shooting small forward in the NBA, but can pretty much do everything else that can impact the game. Has a lot of potential, can he improve his jumper?
Before we know it, Gerald Henderson might be a Bobcat/Hornet for life. Has found his role on the team utilizing his athleticism developed a jumpshot and has been producing well averaging 15 points per game over the last 2 seasons. But then again, who else is going to score?
As for the rest of the team, Ramon Sessions is a solid point guard who plays best in a sixth man role and has worked well with Kemba, Ben Gordon is no longer the player from Chicago but still can catch on fire in any second, McBob has one of the best nicknames in the business and can provide a good cover for Zeller/Biyombo/Jefferson.
Overview
Steve Clifford has a tough job ahead of him, and Jordan and the rest ownership have proven before they are not scared of firing a coach after the first year. Steve Clifford has a interesting background being a former protege of the Gundy brothers and serving as a Lakers assistant last season, it will be difficult to coach a young basketball team that had its third coach in three years. While the future Hornets should further improve on their 21-61 record, expect another losing season under the Bobcats name.
Projected All-Stars: None
Season Projection: Bottom of the Eastern Conference